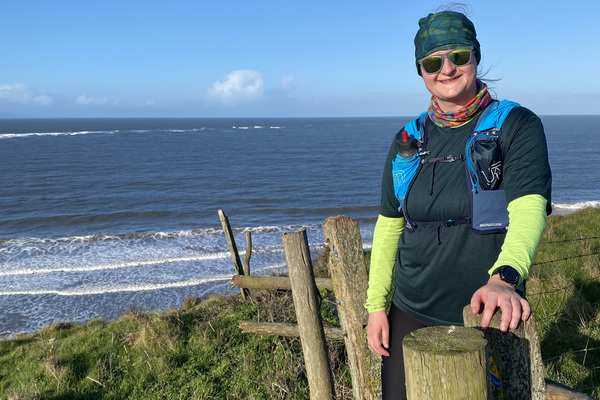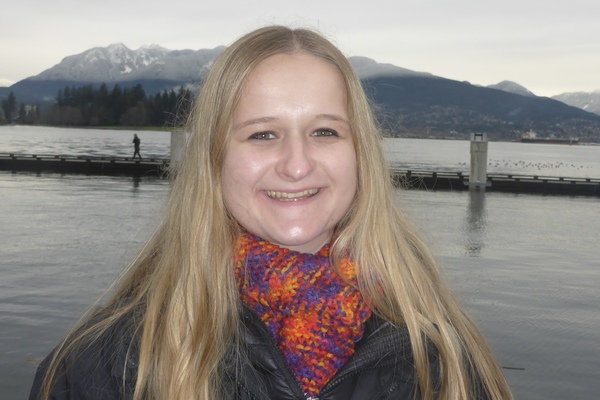 For this edition of our Volunteer Spotlight series, we caught up with Tegan Evans, UWCGB's Secretary and Head of the Governance & Strategy Task Force!
Tegan is a UWC alum, who was selected by UWCGB and attended Li Po Chun UWC in Hong Kong from 2014-2016.
What do you do?
I'm a PhD student at the University of Portsmouth researching transformative change in ocean governance. I also work part time as a research assistant with the Global Plastics Policy Centre.
What do you do for fun (besides volunteering with UWCGB!)?
In my free time I love to run - l just completed my first ever ultra marathon, from Penarth to Ogmore in Wales. The route actually passed through the seafront at Atlantic College!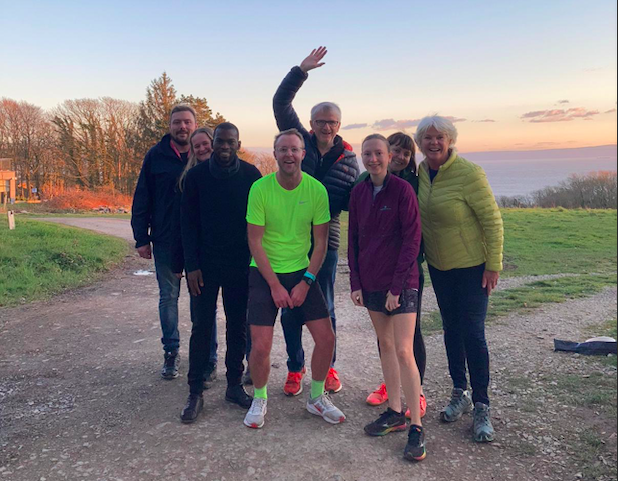 Chris Jones (one of our Selections Officers), Tegan (2nd from left), Hugh (centre, arm raised) and other friends of UWC at the 2022 24-Hour Race at Atlantic College.
What exactly is it that you do with UWCGB?
I started volunteering with UWCGB as part of the Governance & Strategy group in 2020 and helped design strategy workshops, undertake an internal policy review, and advise the board on good governance processes. It's a really fun team to be a part of! Since then, I've helped out with Selections processes, and joined the Board of Trustees as Secretary. The highlight so far has definitely been going to the Atlantic College 24-hour race with some of the other UWCGB Trustees to raise money for Running to Stop The Traffik.

...and what made you decide to be a volunteer with UWCGB?
Attending UWC was such a life-changing opportunity for me! When the lockdowns began in 2020, I had some time to reflect and decided that I wanted to support UWCGB as a volunteer. The best part about volunteering for me is definitely the people - I've made so many wonderful friends through volunteering, and I've learned so much from them. There are regular socials to catch up in person too which is always fun!
How would you describe your volunteering experience in three words?
Fun, friends, rewarding!

...and then, just for fun, could you tell us what you're currently listening to and reading?
Right now, I'm listening to The Wombats - they're one of my all-time favourite bands, and I was lucky enough to be able to go and see them live in concert a few weeks ago with my best friend (also a UWCGB volunteer!). Their best song is definitely Greek Tragedy - they've gotten me through many long runs!
I just finished reading Waterlog by Roger Deakin - it's a beautifully written book about a man who wild swims across the UK. He observes how wild swimming in rivers, ponds, lidos and the sea play a role in social culture, and how this is slowly being eroded and changed over time by restricted access to wild spaces. Definitely a few new swim spots have been added to my list as a result of this!

Would you like to volunteer with us? Register your interest here.